February 17th, 2014 | by morten.knudsen |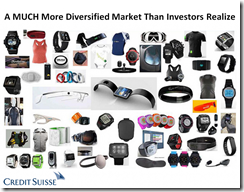 Først: Hva er wearable?
Wiki: «Wearable computers, also known as body-borne computers or wearables are miniature electronic devices that are worn by the bearer under, with or on top of clothing»
– Hvis du kunne fÃ¥ ønske deg 10 funksjoner …. Hva ville du valgt? Er det viktigst for deg at det ser bra ut, at den er god Ã¥ ha pÃ¥ seg, eller at den har masse funksjonalitet? Kanskje "Ja, takk – begge deler"?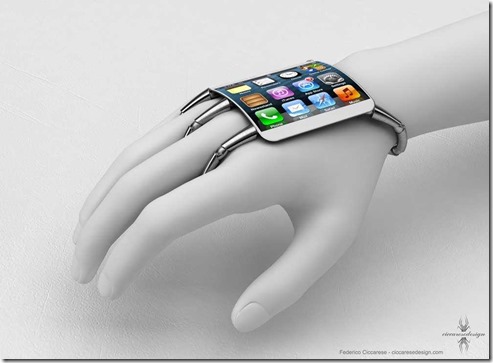 Grunnen til at jeg skriver denne bloggposten (bortsett fra at jeg er en gadget-freak selvsagt), er at jeg har bestilt meg en Pebble Steel series (i mangel av å ha klokke), samtidig som jeg har brukt UP by Jawbone i lang periode. I tillegg har jeg brukt (og bruker) en rekke «Health and Fitness» apps til min iPhone. Jeg har med andre ord dannet meg en idé på hva JEG mener er viktig for MIN wearable, og må innrømme at ingen (så langt) har overrasket meg.
Savner nok litt den revolusjonerende iPhone 1 feelingen – der alle ble tatt med storm, og dette satte igjen standarden for smarttelefoner (og nettbrett for den sags skyld). Sikkert mange som har meninger om dette, men det er ikke å komme unna at Apple setter føringen på mye etter å ha lansert et produkt. Har overhodet ingen intensjon å starte en Apple vs. alle diskusjon her.
Denne bloggposten havner om wearables, og hva JEG mener er viktig for slike duppeditter.
Det finnes et hav av wearables og sikkert mange som faller utenfor det jeg kaller wearable. For meg er en wearable noe som kan festes på håndleddet, i beltet, rundt halsen, i skoen og noe som er enkelt å ta med/ha på. Skal ikke være stort, tungt og klumpete.
Noen eksempler:
Razer Nabu
UP by Jawbone
Nike+ Fuelband
Run Phones
LG Lifeband touch
Pebble Steel
Sony Smartband (med core)
Sony smartwatch 2
Ibitz
iWatch (tba :) )
Garmin Vivofit
Min topp 10 ønsker for MIN wearable: (i tilfeldig rekkefølge)
1. Må se bra ut – passe både casual og business. Evt. ha en løsning for bytte(?).
2. Må kunne fungere som en fitness-tracker som teller skritt, blodtrykk, puls, kalorier, GPS-tracking. Runkeeper og Endomondo er bra eksempler på hva som må være med av ting som kan vises.
3. Bluetooth-støtte for tilkobling av telefon(er)
4. Vibrator-funksjon for push/notifications
5. Sleep-monitor (UP by Jawbone har en helt grei mal for dette)
6. Mulighet for Ã¥ bytte ut applikasjoner («App store» – Pebble har dette!)
7. Vanntett
8. Kompatibel med iOS og Android
9. Mulighet for å feste på andre steder enn håndledd. Ikke alltid man kan ha på seg en «klokke» eller et armbånd (for eksempel i taekwondo som jeg driver med). Borrelås eller andre festeanordninger hadde vært bra. Sony smartband core er et bra eksempel.
10. Batteri som varer mer enn 5 dager.
Tags: #lifelogging #wearables #CES2014 #fitnesstracking #iWatch